Concrete blocks with triangular apertures allow light to filter into the rooms and courtyards of this house in Vietnam's Central Highlands, designed by local architects office Khuôn Studio (+ slideshow).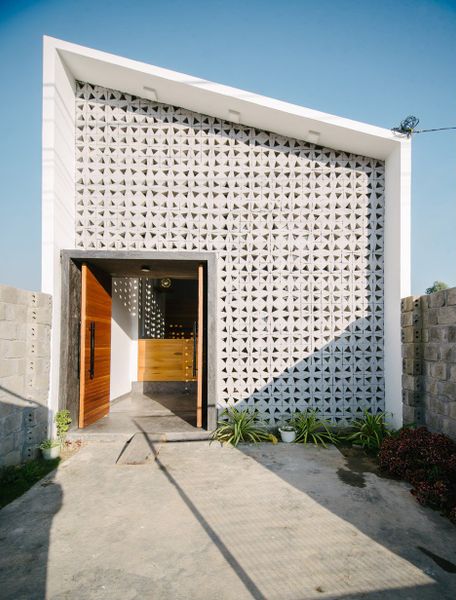 Khuôn Studio co-founder Huynh Anh Tuan designed the single-storey property as a home for his sister and her husband.
The pair had a limited budget, so the cost of building materials had to be kept low. Because of this, the team developed a design for a bespoke concrete block that can be manufactured cheaply and easily by hand.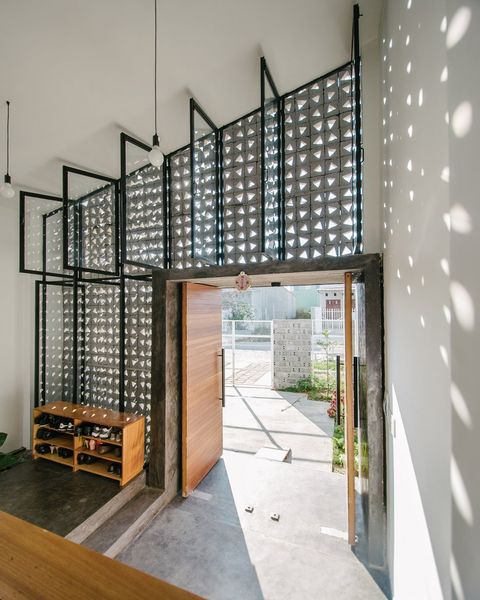 The couple cast over 1300 square blocks, to be used at different points around the building.
Each one is punctured by a triangular opening, so can be alternated to create geometric patterns.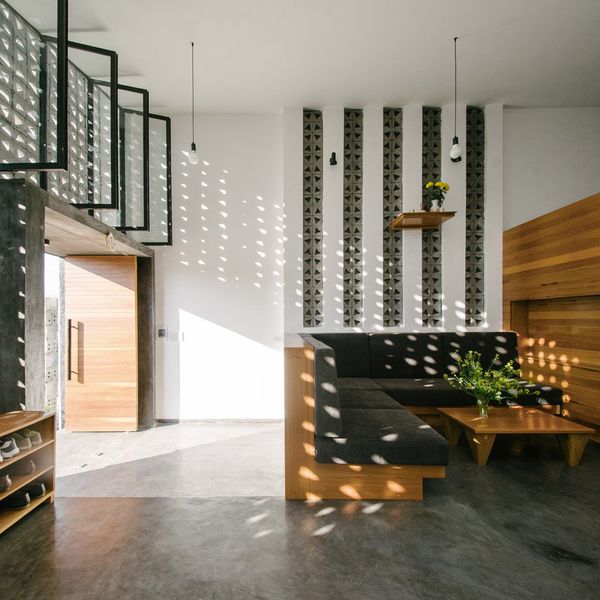 "The triangular concrete block is my special design for the house," Huynh Anh Tuan told Dezeen.
"The blocks were moulded and cast by the owners, and they are proud to have contributed something in the effort to build their own house."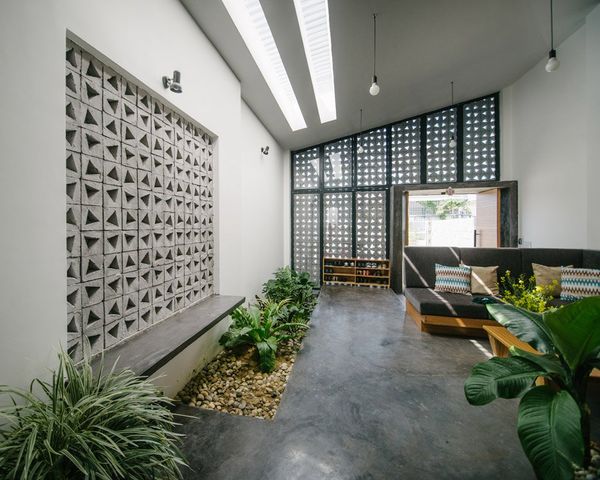 Named Kontum House, the building was designed to suit the tropical climate of the highland region, which experiences both high temperatures and heavy rainfall.
The concrete blocks are predominately used to protect the building from too much sun exposure.
At the front of the house, they flank an entire wall of windows that can be either partially or fully opened up to the breeze.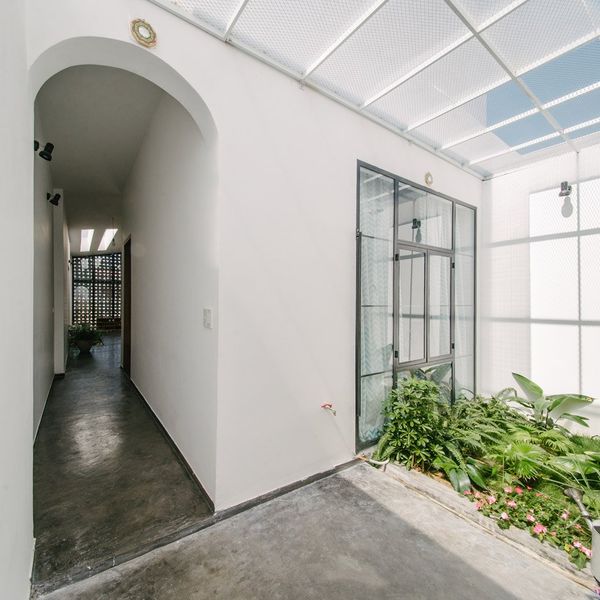 "The front elevation suffers from harsh sunlight as it faces the west, so the facade is composed of a rigid veil of patterned concrete blocks in front and a glass curtain wall behind," said the architect.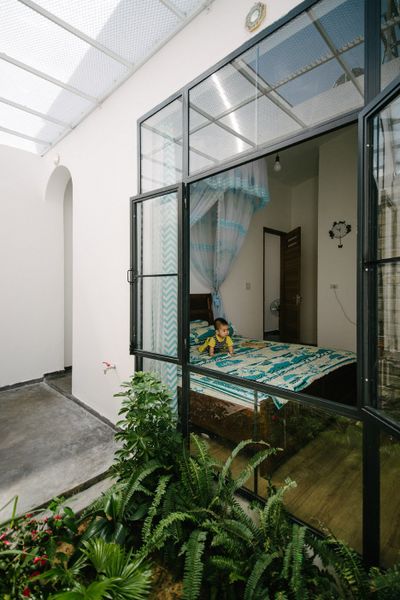 "The double-skin facade reduces the heat of western sunlight, but also decorates the interior with lighting dots as it passes through the patterned concrete blocks," he added.
Elsewhere, the blocks allow ventilation to circulate.
In the living space, which takes up the front portion of the building, they form five vertical strips along the wall that flanks a lounge space and also create a backdrop to a bench seat.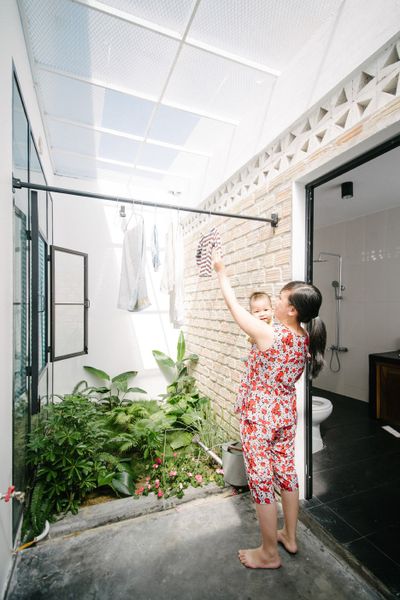 Towards the rear of the house, where the bedroom and bathroom are located, the blocks run along the top edge of a wall.
A wide variety of plants were also added to improve the internal climate. These occupy a pair of courtyards at the rear of the building and a narrow bed in the living space.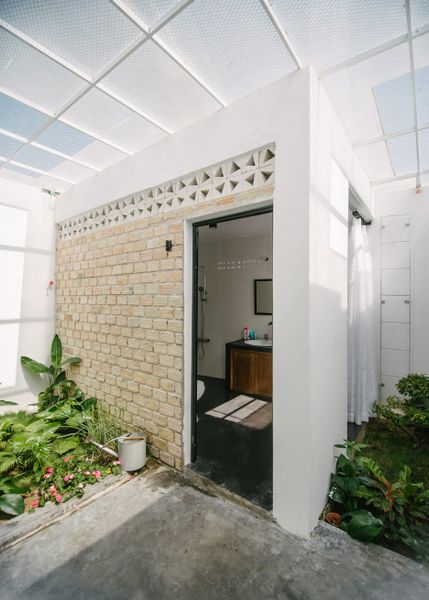 All three areas sit beneath skylights.
"From almost every interior view, natural light and green lush are to be seen," said Huynh Anh Tuan.
Walls are painted white throughout, contrasting with other details that include a bulky concrete entrance, a polished screed floor and custom-built wooden furniture.
"All these simple characters mingle together for a content living space of a young family," added the architect.
Source: collect